Cancer Researcher and Physician Team Up to Fight Kidney Cancer Through Department of Defense Grant
August 02, 2022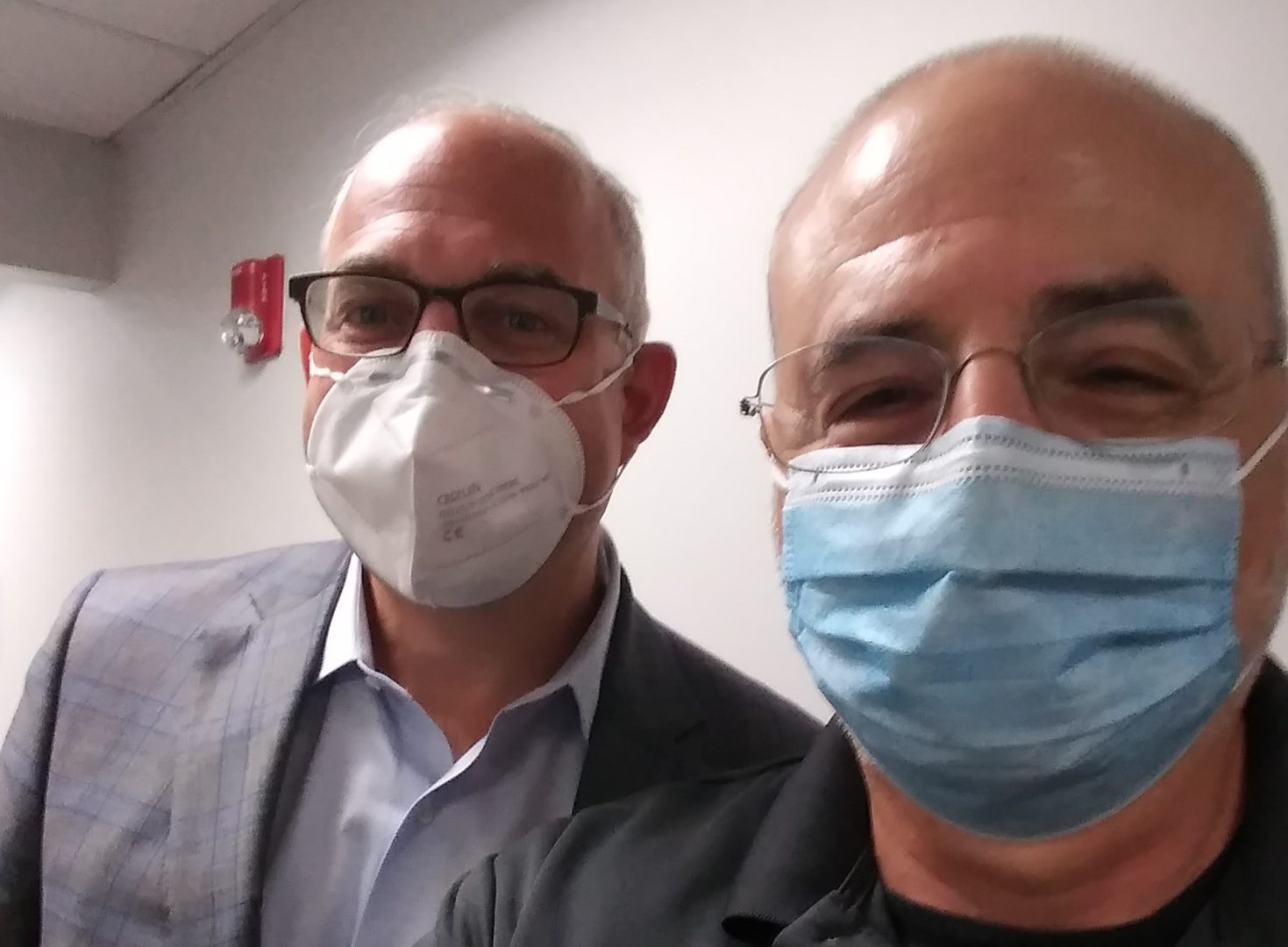 Benjamin Tycko, M.D., Ph.D., member of the Hackensack Meridian Center for Discovery and Innovation (CDI), looks for clues to disease in DNA and the minutest changes in genetic expression. Dr. Tycko has now teamed up with Michael Stifelman, M.D., chair of the Department of Urology at Hackensack Meridian Hackensack University Medical Center and inaugural chair and professor of Urology at Hackensack Meridian School of Medicine.
Their objective: to use their pooled expertise to fight kidney cancer.
Together, they share a one-year Department of Defense grant totaling $133,000 to support their crucial science and research - capitalizing on a bank of frozen kidney cancers that Dr. Stifelman and his team have built over the years to further investigate clear cell renal cell carcinoma (ccRCC), the most common type of kidney cancer.
The formation of ccRCCs is driven, at least in part, by a group of recurrent genetic changes called "functional non-coding mutations" - mutations that drive tumor formation and/or treatment resistance by controlling the levels of expression of nearby genes… and not by changing the proteins that these genes encode. Functional non-coding mutations are so far understudied. According to Dr. Tycko, pinpointing specific examples of such mutations in kidney cancers, using the innovative method that his lab has developed, has a good chance of revealing novel treatment targets.
There is already one well-documented example of a functional non-coding cancer-driven mutation in kidney cancer, connected to a gene called TERT, which codes for an enzyme that repairs chromosomal ends. Tumor cells benefit from over-expression of this gene, which allows them to divide indefinitely when not successfully treated. Targeting the TERT enzyme as a cancer treatment has been challenging, and uncovering additional types of functional non-coding mutations in human kidney cancers is a critical objective. The Department of Defense grant will bring together both the genetic methods developed by Dr. Tycko's lab and from the extensive collection of frozen kidney cancer specimens developed by Dr. Stifelman, who leads the Department of Urology at Hackensack University Medical Center.
The Department of Urology has been ranked #1 in New Jersey for eight years in a row by U.S. News & World Report - the only one in the state nationally ranked.. Over the past five years, nearly 1,400 kidney cancer surgeries have taken place through advanced robotic minimally invasive surgery or use of the single port robot. The hospital is also the first of two centers in the country to create a 3D digital model of a patient's kidney for surgery planning and for intra-operative navigation during tumor removal. This technology has enabled some patients who would have had an entire kidney removed instead to have only the tumor removed while leaving remaining, functioning kidney tissue in place.