CDI Scientist Dartois Honored with Gardner Middlebrook Award
June 28, 2022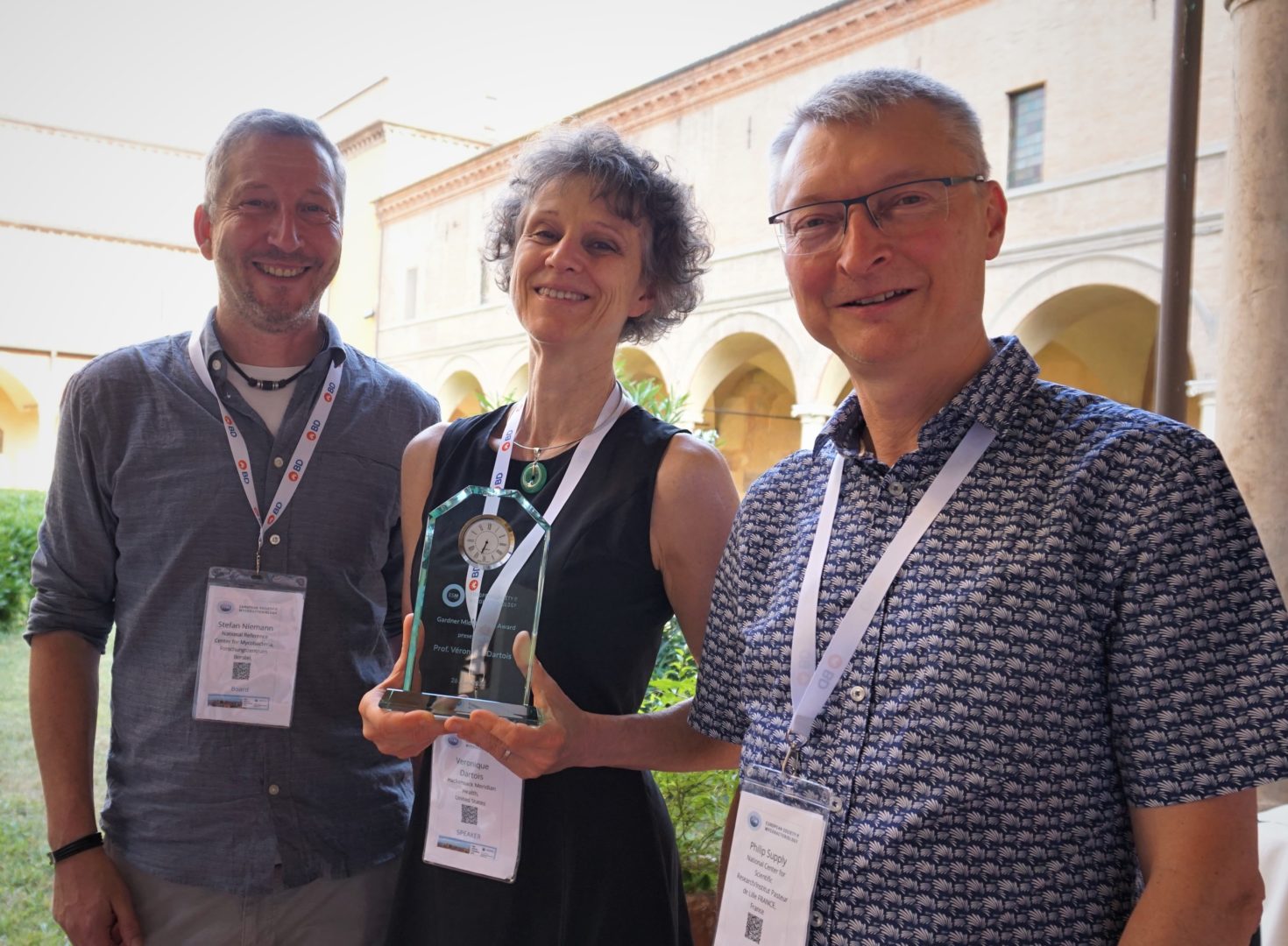 Véronique Dartois, Ph.D., member of the Hackensack Meridian Center for Discovery and Innovation (CDI), was honored with the Gardner Middlebrook Award for her years of tuberculosis research.
The prestigious award, which recognizes a lifetime's work of research on TB and other mycobacteria, was presented to her on June 26, during the 42nd annual meeting of the European Society of Mycobacteriology in Bologna, Italy.
Dr. Dartois received the 2022 Middlebrook Award in recognition for "her paradigm-shifting work on the pharmacology of anti-tuberculosis drugs," according to the Society.
Dartois, also a professor at the Hackensack Meridian School of Medicine, is at the forefront of TB discovery and innovation – especially through the TB Drug Accelerator. She has authored several recent papers assessing the TBDA's major international initiative to turn the tide on the infection, which claims an estimated 1.4 million lives each year, mostly in the developing world.
Dartois and CDI experts are charged with the pharmacology aspects of the TBDA's work – specifically the pharmacokinetic and pharmacodynamics (PK/PD).
Prior to joining the CDI in 2019, Dartois was a faculty member of the Public Health Research Institute at Rutgers New Jersey Medical School. For a stint of about seven years before that, she was the Executive Director of Pharmacology for the Novartis Institute for Tropical Diseases in Singapore. She has 167 publications to her name, according to PubMed.
The latest distinction for Dartois is named after Gardner Middlebrook (1915-1986), a US physician, professor and worldwide authority on tuberculosis.
Dartois was also recently named as one of 65 new fellows of the American Academy of Microbiology in the Class of 2022, according to the AAM.