CDI Researcher Dartois Named Fellow of American Academy of Microbiology
February 15, 2022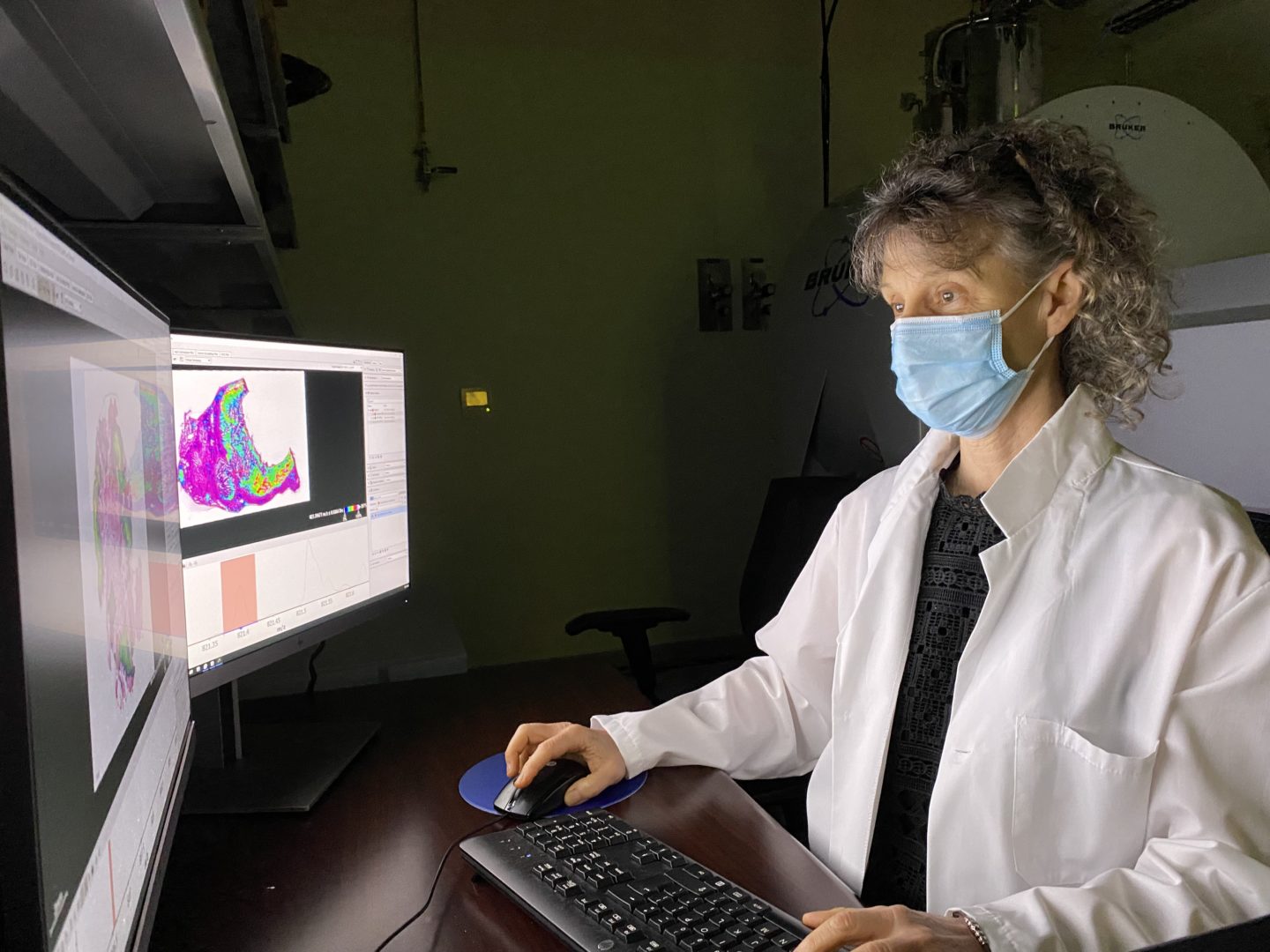 Véronique Dartois, Ph.D., member of the Hackensack Meridian Center for Discovery and Innovation (CDI), was elected to a prestigious distinction: a fellowship in the American Academy of Microbiology.
Dartois, who is a tuberculosis scientist at the forefront of determining how drugs may best attack the stubborn bacterial disease, is one of 65 new fellows in the Class of 2022, according to the AAM.
Dartois, also a professor at the Hackensack Meridian School of Medicine, joins two other CDI members as fellows of the organization: David Perlin, Ph.D., the chief scientific officer and senior vice president; and also Barry Kreiswirth, Ph.D., member of the CDI.
"This is a terrific distinction for Veronique," said Perlin. "We are proud of her contributions to her field, which are considerable, and continue to gain momentum."
Dartois is at the forefront of TB discovery and innovation - especially through the TB Drug Accelerator. She was one of the authors of a Nature Medicine paper last summer which gave a status update to the major international initiative to turn the tide on the infection, which claims an estimated 1.4 million lives each year, mostly in the developing world.
Dartois and CDI experts are charged with the pharmacology aspects of the TBDA's work – specifically the pharmacokinetic and pharmacodynamics (PK/PD).
"We're in charge of understanding if the drugs are getting where they need to go, and having the effect they need to have," said Dartois last year.
Prior to joining the CDI in 2019, Dartois was a faculty member of the Public Health Research Institute at Rutgers New Jersey Medical School. For a stint of about seven years before that, she was the Executive Director of Pharmacology for the Novartis Institute for Tropical Diseases in Singapore. She has 167 publications to her name, according to PubMed.
According to the AAM, the fellows of the organization are "elected annually through a highly selective, peer-review process, based on their records of scientific achievement and original contributions that have advanced microbiology."
The organization said 2,600 fellows in the Academy come from across the globe. The latest class represents 10 different countries.